Healing brush makes pet care simple and fun! The soft rubber bristles quickly scrubs away dirt and loose fur while gently massaging your pet making them feel extra cared for. Also, with this excellent, highly-effective silicone brush, your furry friends would experience 80% de-shedding after continuous use, which prevents them from contracting skin diseases and other problems that are caused by loose hair.
Tried and proven grooming brush with over 100,000 units sold around the world, plus over 14,000+ positive reviews and counting!

*Wetting the brush can help make the perfect fur cookie🍪🐶🐱
Highlights

100% handmade and durability tested in a safe and clean environment.

Excellent Adsorption / Advanced Silicone Material / Brush and Massage 2 in 1 / ZERO Rejection. 
Allows loose fur removal and skin massage on animals.
Use and Care 

Softly brush and remove loose hair while giving a massage on sensitive skinned companion animals.
Simply clean the brush by just tossing out gathered loose hair that has been captured under the cap! (Rinse under water for extra cleanse)
Keep away from animals(other than cats and dogs) and children.
Materials
Silicone / ABS
Acrylonitrile Butadiene Styrene (ABS), is a highly-functional material with excellent shock resistance, heat resistance and great appearance.

Specs
3.15 inch (L) x 5.31 inch (W) x 3.54 inch (H)
Only 0.37pounds! Perfect for one hand grip
Made in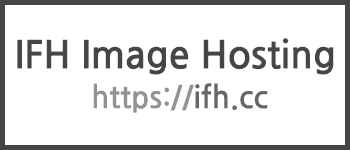 REASONS TO LOVE
REASONS TO LOVE
80% de-shedding after continuous use!
Only removes loose hair, leaving healthy hair stay on the body, silky and smooth!
Soft silicone bristles
Silicone bristles softly massage sensitive skinned animals. Preventing from skin diseases and other problems caused.
Ergonomic design, simple non-slip grip
Hold easily with one hand! Perfect fit! Simple and easy from the beginning to the end !